State Housing Solutions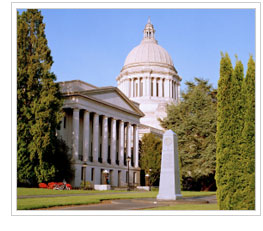 It's time to make housing opportunities a priority in Olympia
In response to this growing home affordability crisis, Washington REALTORS® have introduced several measures to improve housing opportunities in Washington.
Washington REALTORS® continue to work with a broad coalition of cities, counties, conservation and environment groups and state legislators to advance solutions to Washington's housing availability and affordability crisis.
We will go to the Legislature again in 2008 to ensure lawmakers make housing a priority and deal with the growing crisis that puts home ownership out of reach for so many of Washington's hardworking families.
The following measures will be reintroduced:
Issue Topic

What it Does

Provide more home choices by balancing the growth in jobs with homes workers will need.

---

Ensure communities plan more effectively for home choices as more people move here to live and work.

---

Set goals to find out whether we are actually meeting the needs of growing communities.

---

Help communities pay for roads, sewer, and other infrastructure that new homes need.