Housing Opportunities ... It's a Priority
Solutions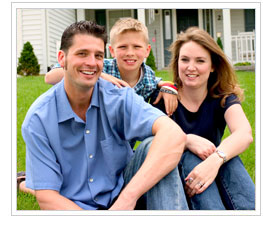 There is a critical shortage of home choices available for Washington's middle-class families. Affordability is at an all-time low, with increases in home prices far outpacing income. Families are driving further and further from the communities where they work to find an affordable home.
The result? Traffic congestion. Sprawl. High home prices. Lack of home choices. Families are pushed away from living near schools and job centers. That means more traffic, longer commutes and increased sprawl that hurts the environment.
Government determines how, where, and the degree to which land may be used -- if it may be used at all. This directly affects the cost and supply of homes available to meet demand -- and the cost of land has skyrocketed in recent years. It's time we make housing a priority!
Our lawmakers must address this issue by working to increase the availability and affordability of home choices.
In response to the growing home affordability crisis, strategies at the
state
and
local
levels are available to improve housing opportunities in Washington.